Traditional and Classic Wedding Invitations
Traditional Wedding Invitations offer timeless charm and elegance.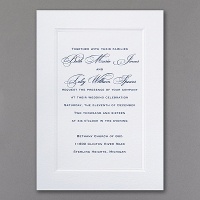 Bordered in Bright White
This bright white invitation card can be customized with your choice of typestyle, ink color and wedding day wording.
$120.90 per 100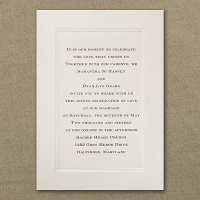 Ecru Tradition
Your invitation will portray the classic tradition that comes with this triple panel ecru card. This ensemble features an informal folder.
$120.90 per 100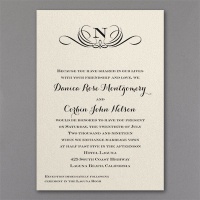 Preferential Design
Your monogram gets top placement on this simply elegant, ecru shimmer wedding invitation. Choose the color that shows your style.
$164.90 per 100
Lovely Sophisticate
Open the translucent overlay featuring your initials, to reveal the invitation wording on a crisp ecru card.
$177.90 per 100
Ecru Lace
Love cascades upon this ecru invitation. The pearlized border enhances the invitation's beautiful size.
$187.90 per 100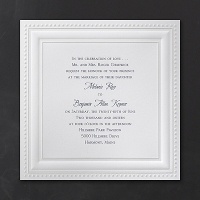 Bright White Squares
A bright white, square invitation card features pearlized straight-line borders around your wording with a square-dot design border outlining the outer edge.
$187.90 per 100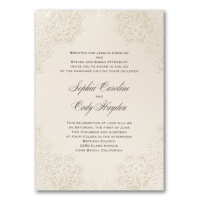 Lace Shimmers
Shimmering, pearl foil lace - a wedding invitation dream! Choose the ink color and lettering style to make the look all your own.
$195.90 per 100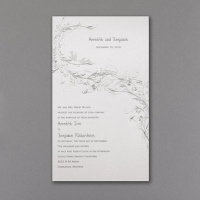 Silver Vines
Flowing silver vines sweep across this white shimmer invitation and feature two love birds on a branch.
$199.90 per 100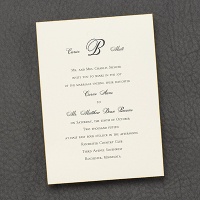 Exquisite Golden Border
Create a timeless invitation with this ecru card featuring golden borders.
$277.00 per 100